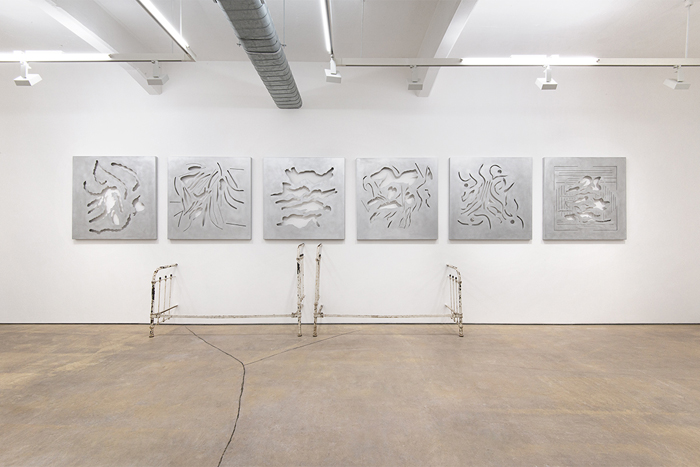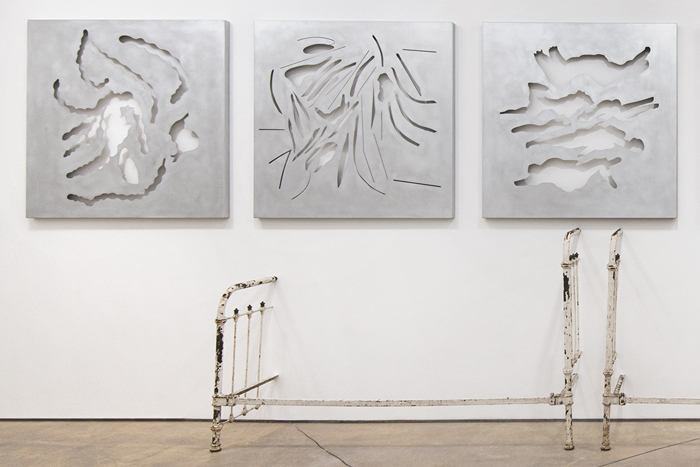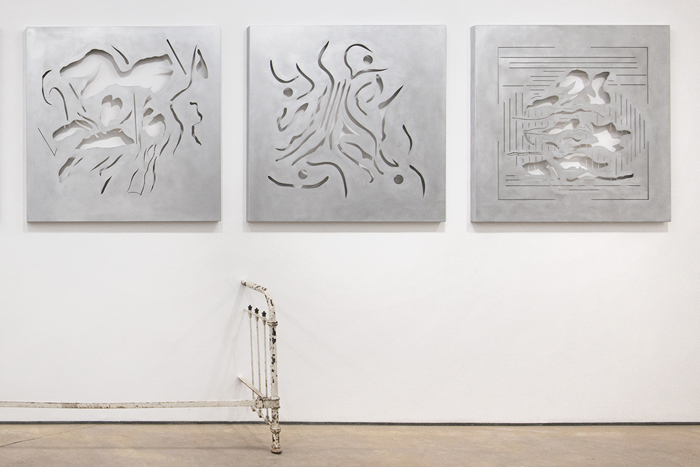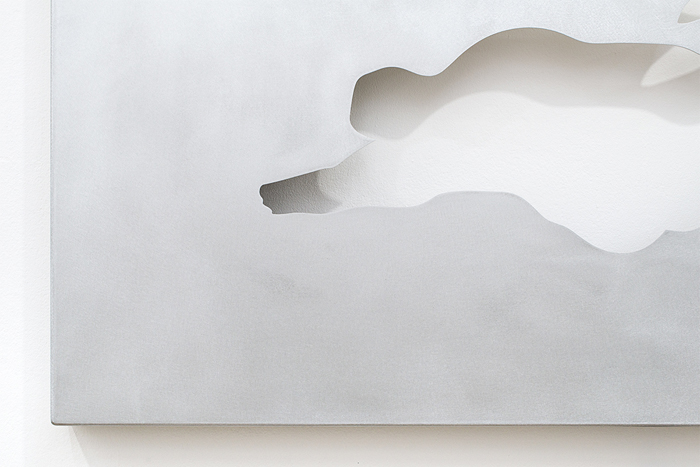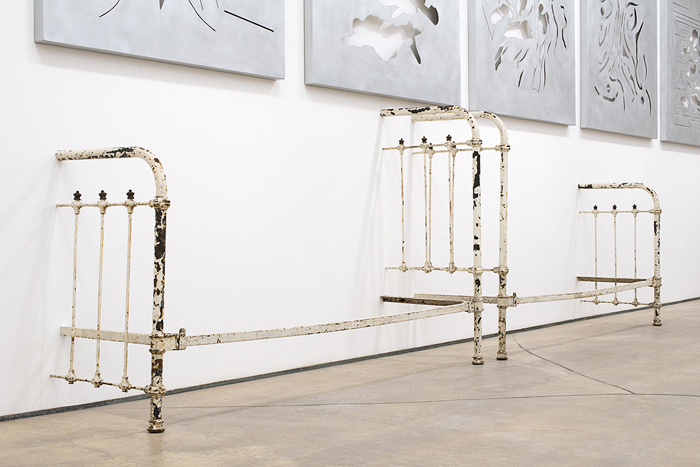 The work refers to a much earlier performance, The Minder's Line (Procrustean Bed), 1973, Walker Gallery Liverpool.
This earlier engagement is re-examined in 2016 with the performance DRAWN.
Following the 2 performances where the body is the primary element, this sculpture solidifies and cuts through the concept of the procrustean bed which is about a framework of system enforcing uniformity.