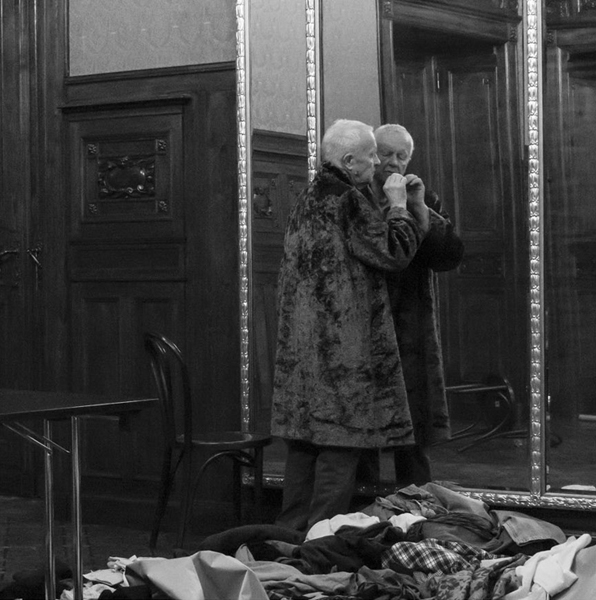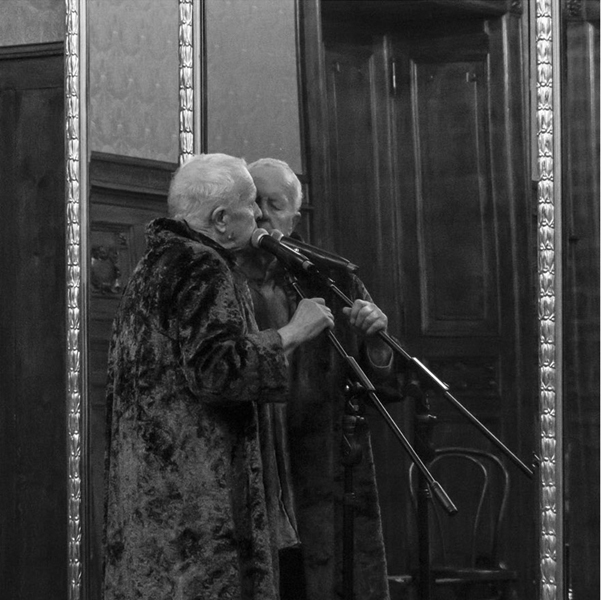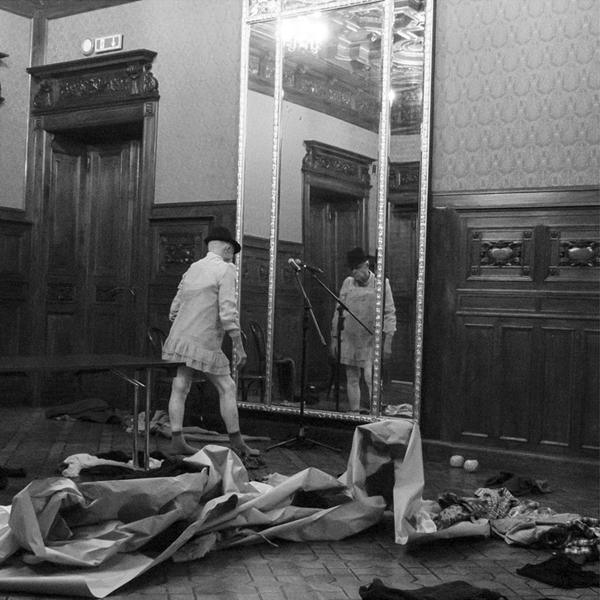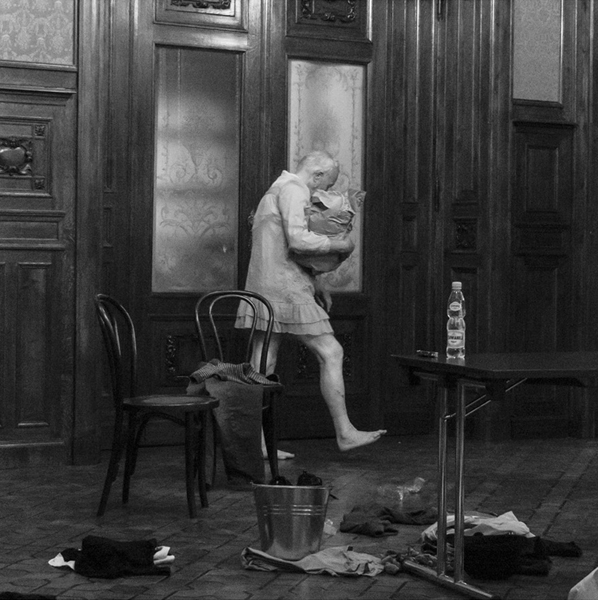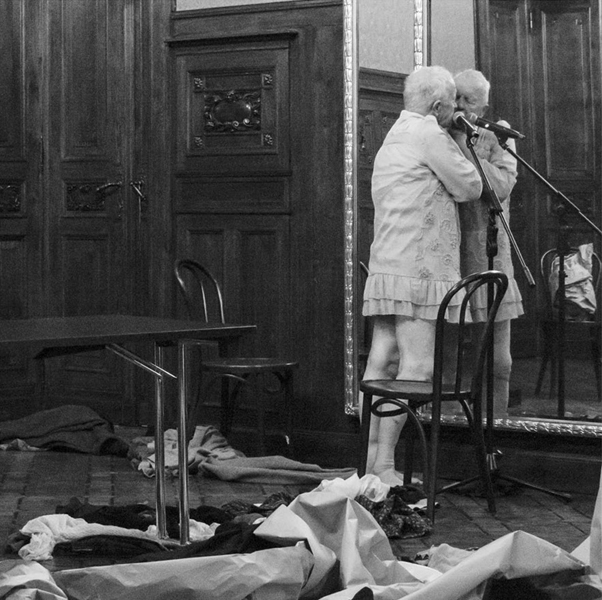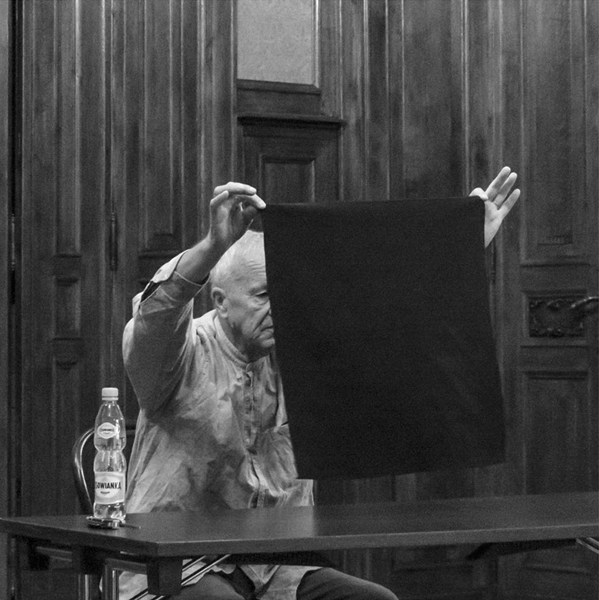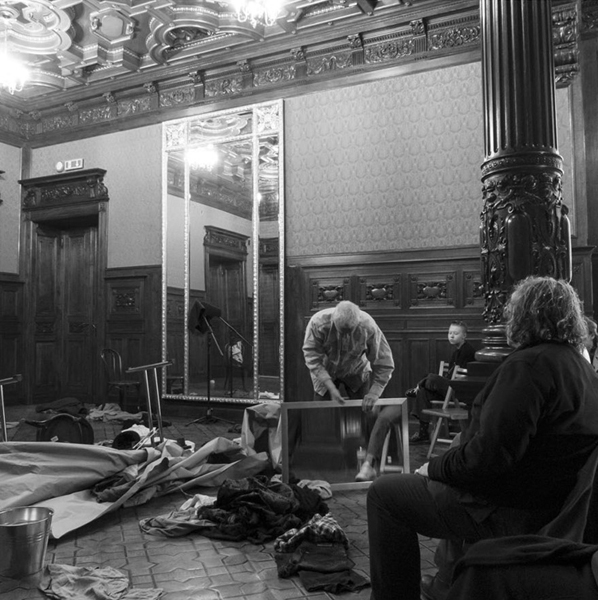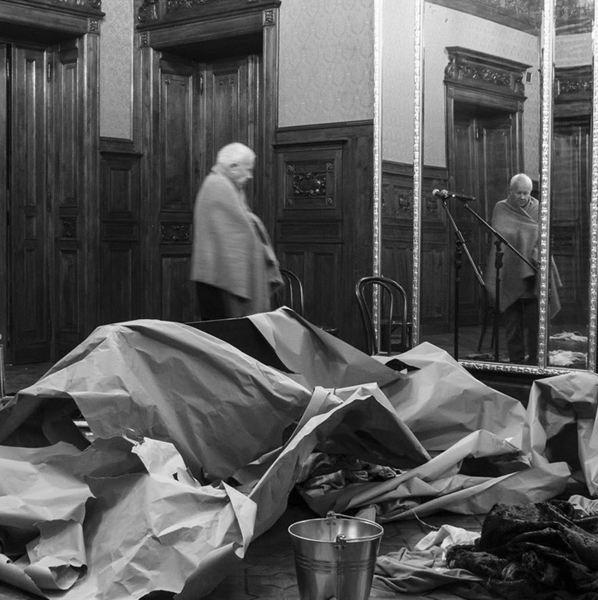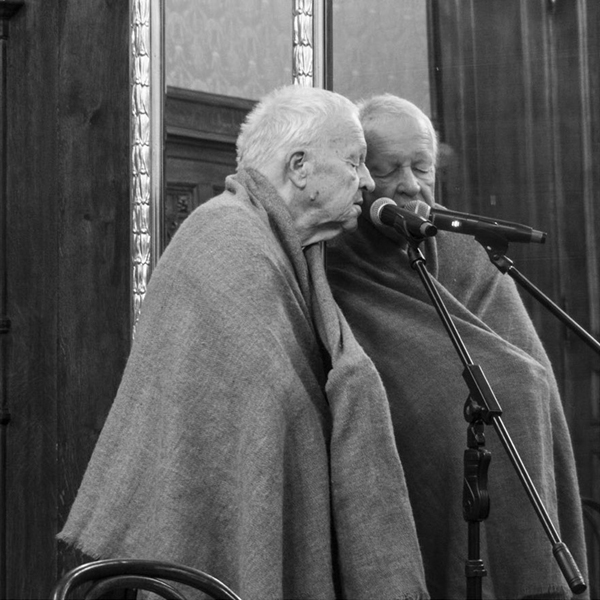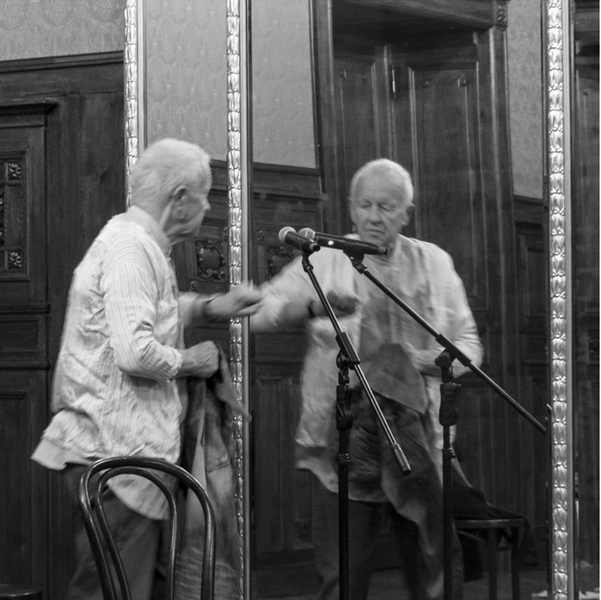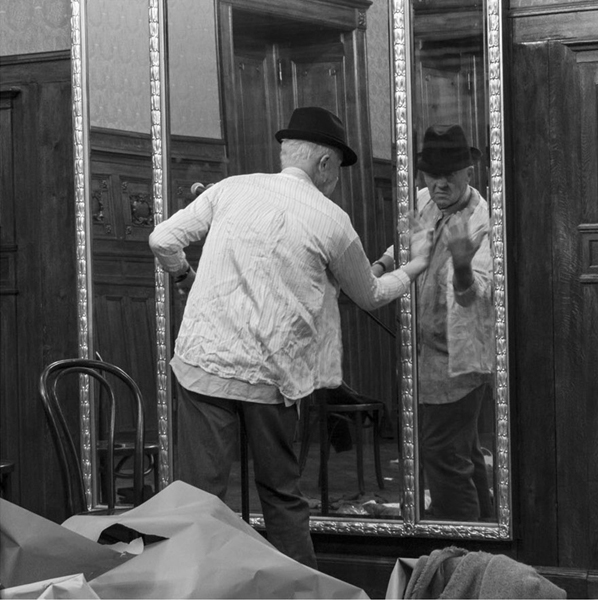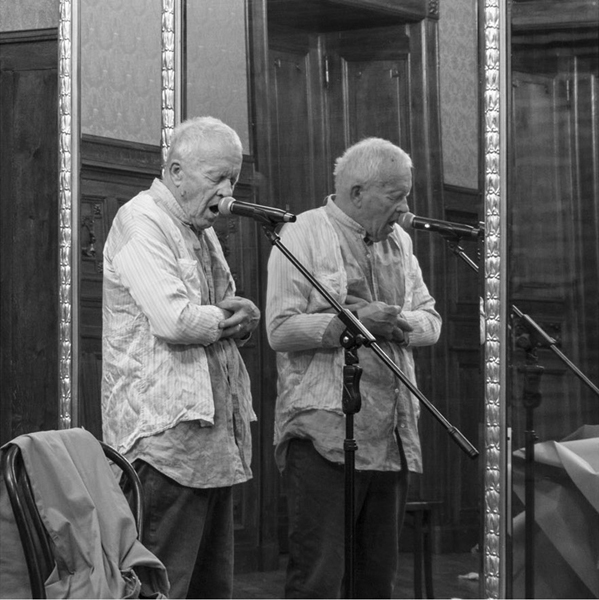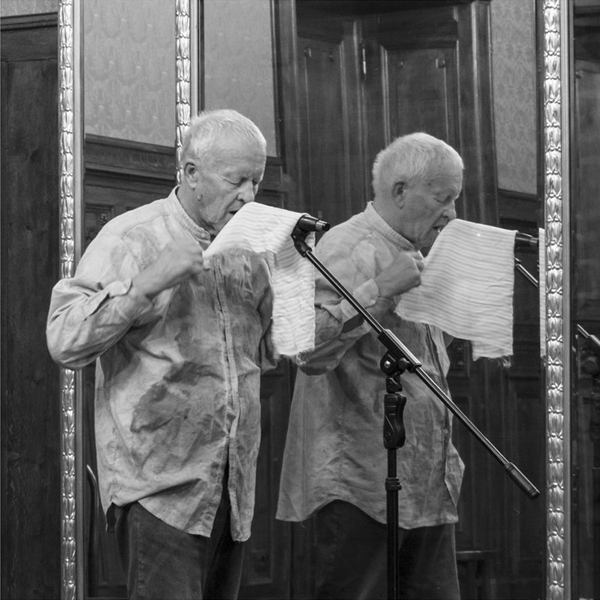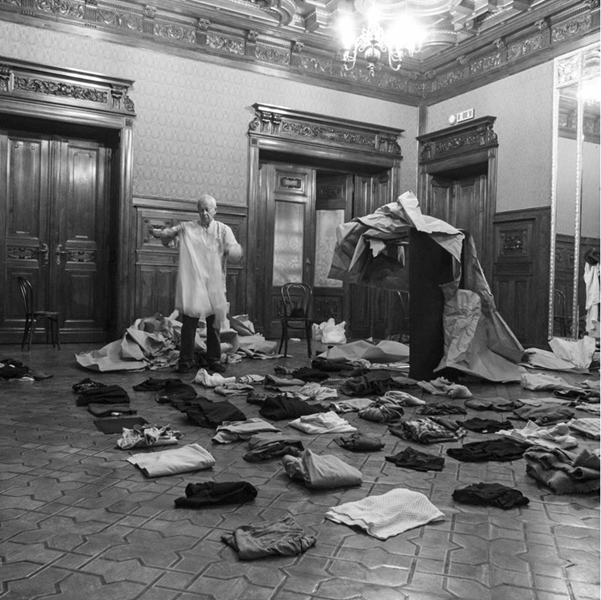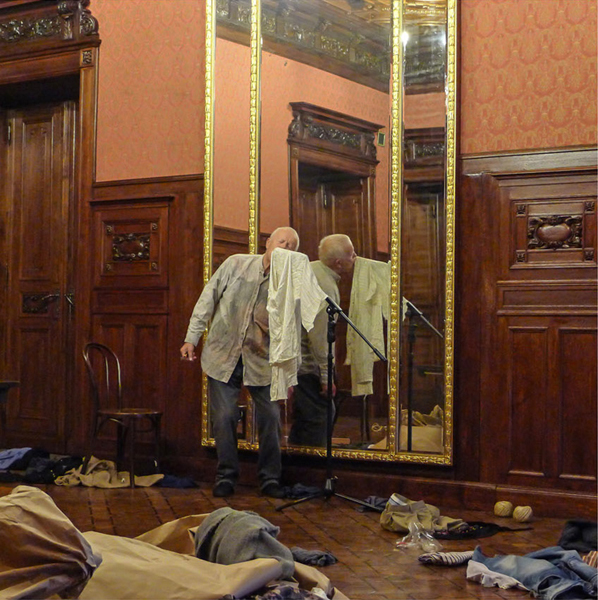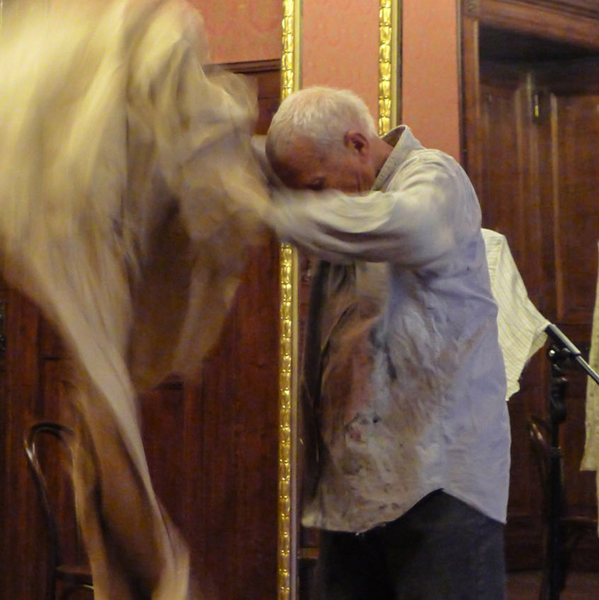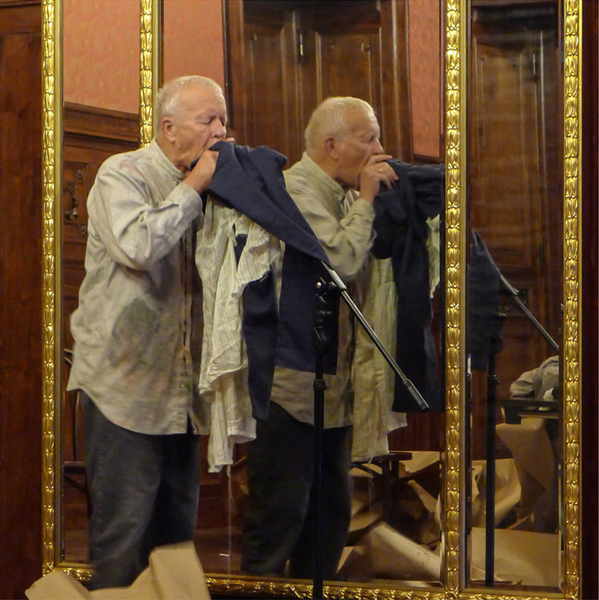 Working Proposal from Stuart Brisley:
The title is The Octogenarian Specular… bit parts, moments, inevitable mistakes, errors.
Specular refers to the properties of the mirror. Please add a mirror to the list of materials.
List of antics:
Everything to do with the images of sitting, lying, on two legs, speech and un-speech, wearing others' (other people's) clothes from time to time. Please supply clothing of both genders.
These should be clean as I intend to wear some if not all of them.
Crawling on the ground, mouthing as dogs do. Howling and barking as dogs do.
The collection of materials should stimulate where all that exists in the time frame cannot be removed without destroying what may be invisible. Being the work itself, a fleshed out condition echoing through the octogenarian specular.
First statement.
I am interested in connecting with the physical aspects of the museum, which are ancillary to the exhibition rooms. This could characterise the immediate environment of the performance if it is possible to have an access to a store room which does not include works of art, where the performance could happen around it but not in it.
The work will concentrate on the question of performance as practiced in old age. I am interested in what I as an old person can do physically, what I can and am unable to do. This will involve both physical and mental capacities. And there will be aspects of what I do which I am unconsciously carry out e.g body language.
I am not so interested in the dedicated exhibition space which is specifically directed to the presentation of art works. I should prefer to work in conditions exhibiting signs of use over time, in the way people of my age show the similar evidence of use and wear over time.
As above I would not necessarily work in a storage/work space but have access to tools or whatever is there which I may be permitted to use as imagery.
If it is impractical to work adjacent to a work or storage space I could use an exhibition space if is distressed to some extent i.e use of paint on walls etc in a rough fashion. If you could send me a plan of possible spaces it might help for me to make a decision with regard to size.
Another possibility is to use two small spaces which are relatively close to each other and base the work on the presentation of two distinct figures working in conjunction. There are a number of possibilities how this might work and I shall work on this from now on.
As I develop the preliminary part of this work I should like to send further statements to you as time goes by.
If you have any plans of possible spaces with measurements it would useful.
I propose to have close connections to audiences. In the past I have utilised language interpretation with a person who is not a professional interpreter. I have found this works well. This is not a basic requirement. It depends on the approach to the work. So I mention it as a possibility, no more than that.
At this stage I should like to imagine the scale of the working space or spaces that might be available.
July 2018