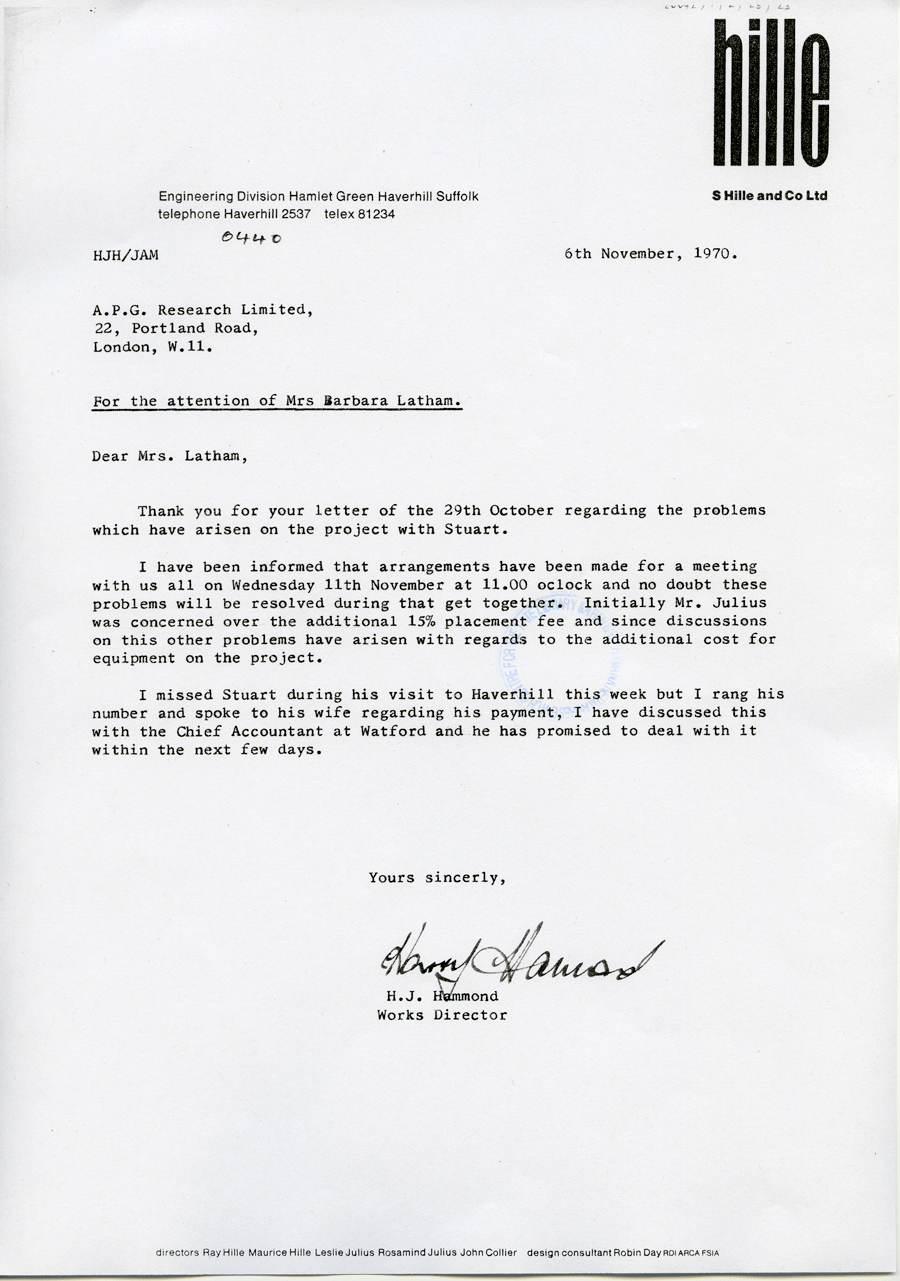 Letter between H.J. Hammond and Barbara Latham, 1970
Transcript
Hille
S Hille and Co Ltd
Engineering Division Hamlet Green Haverhill Suffolk
telephone Haverhill 2537 telex 81234
6th November, 1970
HJH/JAM
A.P.G. Research Limited,
22, Portland Road,
London, W.11.
For the attention of Mrs Barbara Latham.
Dear Mrs. Latham,
Thank you for your letter of the 29th October regarding the problems which have arisen on the project with Stuart.
I have been informed that arrangements have been made for a meeting with us all on Wednesday 11th November at 11.00 o'clock and no doubt these problems will be resolved during that get together. Initially Mr. Julius was concerned over the additional 15% placement fee and since discussions on this other problems have arisen with regards to the additional cost for equipment on the project.
I missed Stuart during his visit to Haverhill this week but I rang his number and spoke to his wife regarding his payment, I have discussed this with the Chief Accountant at Watford and he has promised to deal with it within the next few days.
Yours sincerely,
H.J. Hammond
Works Director