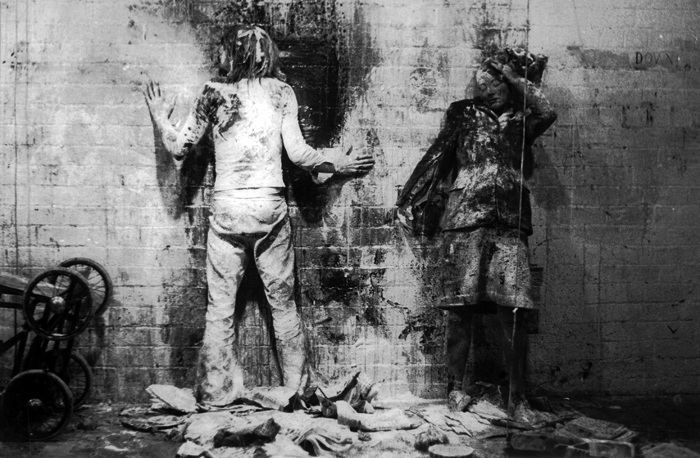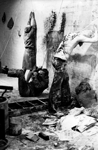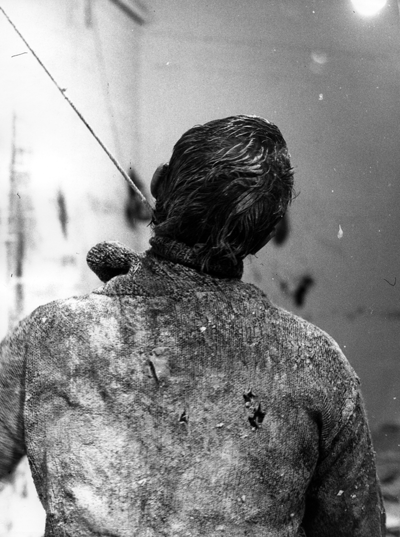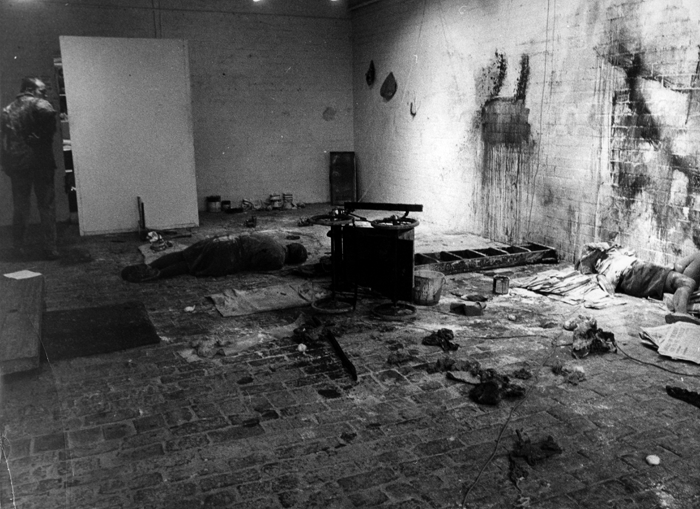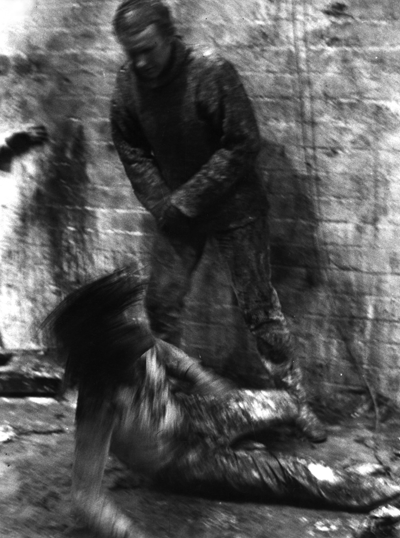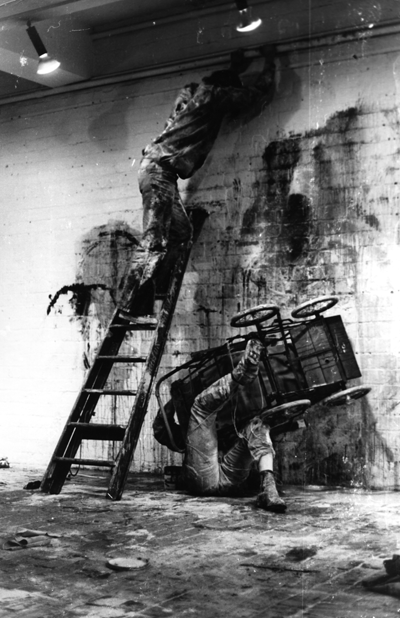 Please go to the Text section for further documentation.
Tate archive: outlne of performance
You Know It Makes Sense
(With reference to Allegations Made by the Irish Times Against the British Army in Ulster Concerning Torture), 1972 with Everelde Berry, Deborah Brisley, Janet Deuters and Michael Melluish.
Photographer: Aleric Aldred
In March 1972, the then British Prime Minister, Edward Heath, claimed to have banned notorious torture methods which were later condemned by the European Court of Human Rights as being inhuman and degrading.
The title You Know It Makes Sense refers to the election slogan used by Harold Wilson`s Labour Government 1964-70.
This was one of the last works I made with a number of participants. I used the same process I had established in the late 60s. Each person was contracted to accomplish given tasks. However they were free to contribute what ever else they might want to do given the subject. It ensured some continuity and at the same time allowed for spontaneous activities to take place.
In the actual event which lasted several days, I was not directing the procedures (Tadeusz Kantor *) but a participant.
There was no attempt to illustrate alleged torture techniques. At the time of the event the allegations were just that. Subsequently they were specified and confirmed.
The work involved creating atmospheres which suggested the use of violence, possible torture, of bombing etc. The atmosphere was more generalised than specific, implied and not demonstrated. Examination of the photographs does reveal some newspaper reportage of bombing.
*The Polish artist and revolutionary theatre director Tadeusz Kantor would direct the actors in some of his works from within the performance, and perform in others.
Stuart Brisley
31 May 2010