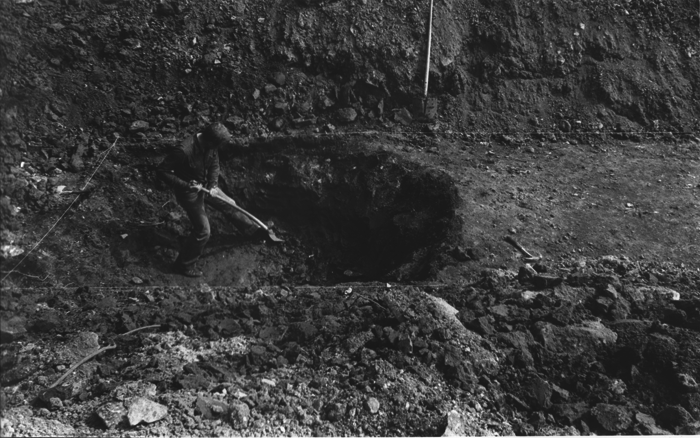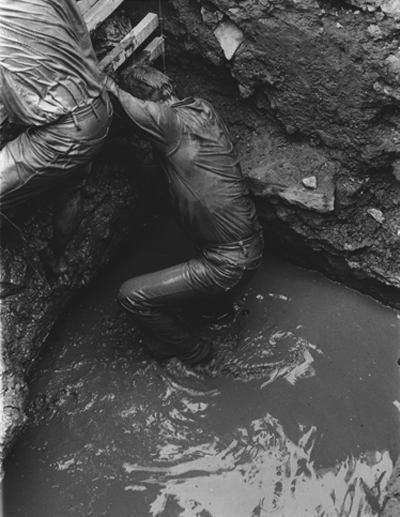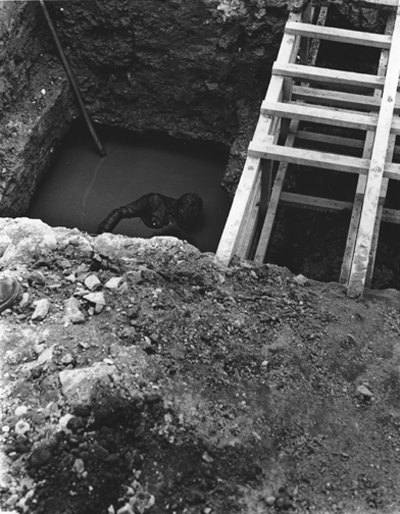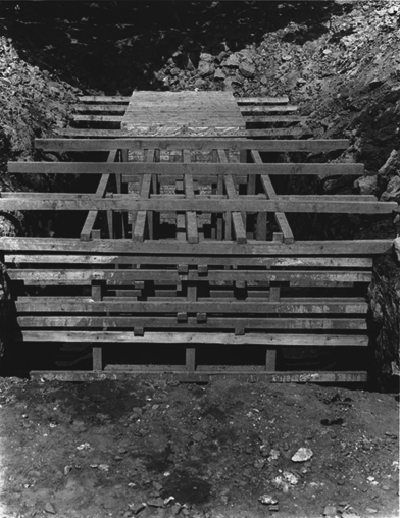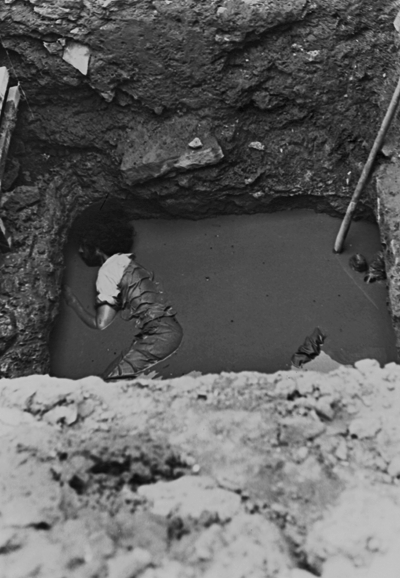 Performance duration: 14 days
Digging a hole in which to make a place to live for two weeks, then leaving the evidence as an installation as echo. Choice of site was fortuitous as the rubble from the Second World War was deposited there, eventually forming the base for a park. In digging I came across all manner of detritus, including fractured parts of human bones, verified by a doctor friend visiting the site. Digging was to be continued for two weeks.
As the hole progressed, eventually a public path was reached, and then my assistant and I began to dig downwards, coming across a thick concrete floor. Having broken through that we continued downwards until the last day when we stood up to our necks in water and it was impossible to go down further. That stage of the work was completed when we lay quietly in the water for 30 minutes.
My assistant was German so we were able to converse with local people and others. We asked passers by what response they had to the work. A number of them said the hole reminded them of a mass grave thus compounding the presence of human detritus among the rubble. I was working with miners in the North East (The Peterlee Project) at the time and was influenced by their own testaments to their working lives.