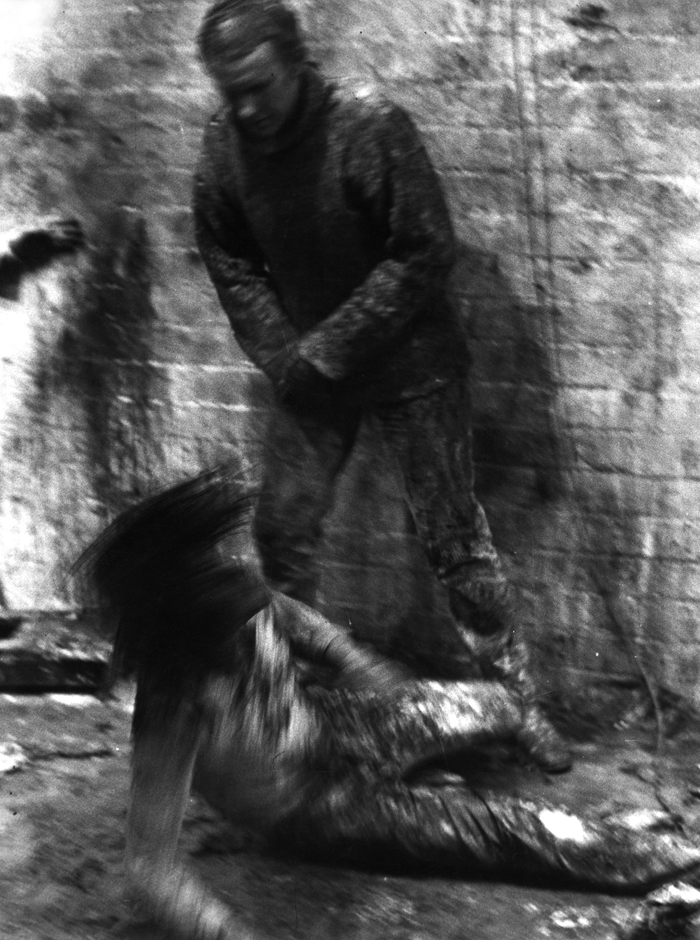 You Know it Makes Sense (with reference to allegations made against the British Army in Ulster concerning torture), 1972
This Could Happen To You - Ikon in the 1970's
This summer Ikon presents the second chapter in its history; a survey of the artistic programme from 1970 to 1978.
This follows the 2004 exhibition Some of the best things in life happen accidentally: the beginning of Ikon. Works by thirty-two artists are displayed throughout the galleries, supplemented by installations at Ikon Eastside and the Pallasades Shopping Centre.
Political commitment was important to many artists of the time who felt that current crises in Vietnam and Northern Ireland could not be ignored, exemplifi ed at Ikon by Stuart Brisley's performance You Know it Makes Sense (with reference to allegations made against the British Army in Ulster concerning torture) (1972). Other artists were making work to further the causes of feminism and gay rights, and in protest against race and class discrimination.
Ikon Gallery, 1 Oozells Square
Brindleyplace, Birmingham b1 2hs
On view from 21st July - 5th September 2010