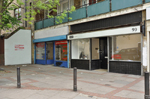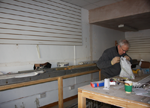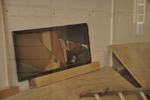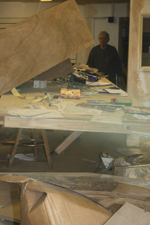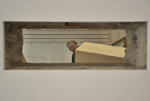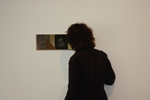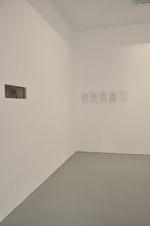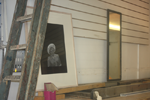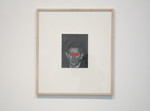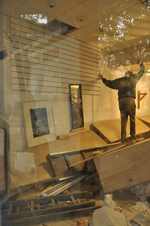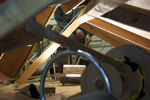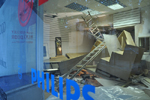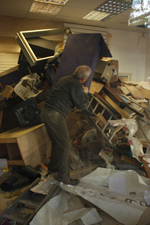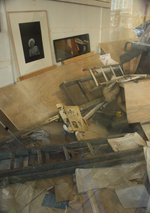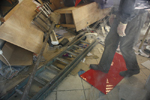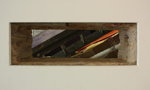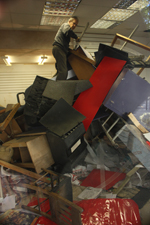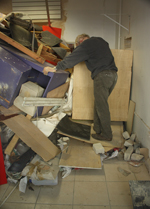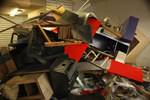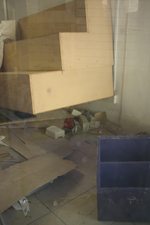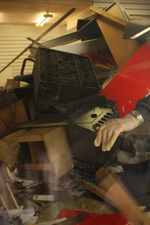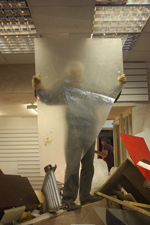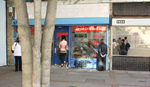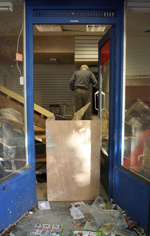 Next Door (the missing text) First Day 12. 5. 2010
Next door is an abandoned retail outfit. It seems to contain the detritus of at least three businesses, a sign making company, electrical retailer and a bookshop. There are also some records of applications made by children to a charity of some kind. It exhibits all the evidence of abandonment. It is owned by the local council and has been shuttered down for some considerable period. There are signs of flooding which came from the toilet and sink.
No attempt is being made to rectify or to conserve these conditions.
No reformation or conservation.
On entry at 2.30pm the shutter was raised and the door unlocked. On entry I was immediately reminded of the Conservative Party's sloganizing banality - The Broken Society. If there is such a thing here it is: a reference in microcosmic form.
Next door in its way is analogous to `the belly of the beast`.
R Y Sirb
Please read the rest of R Y Sirb's bulletins by clicking on the text section.
Read Richard Gott's review on this link: http://www.guardian.co.uk/stage/theatreblog/2010/may/21/new-labour-death-stuart-brisley