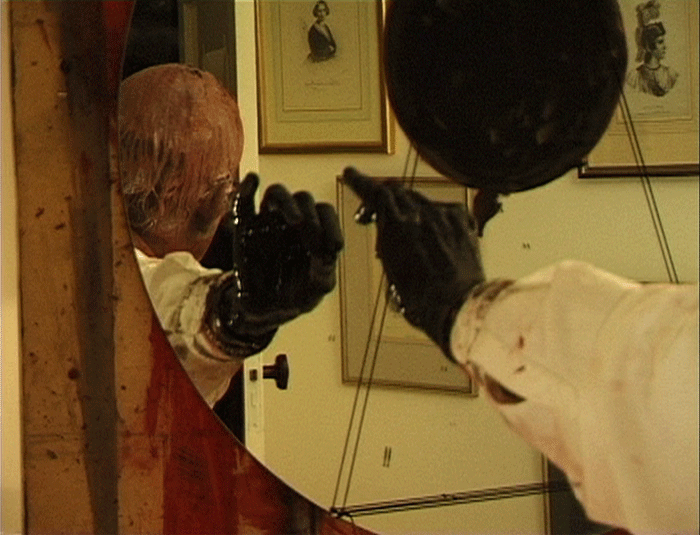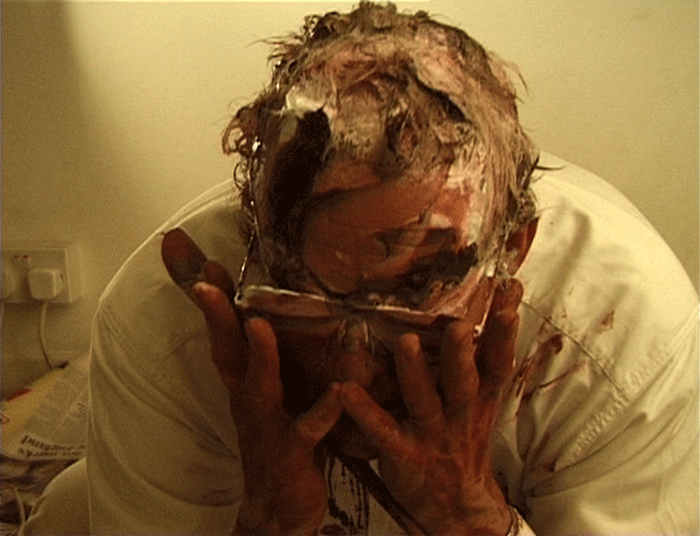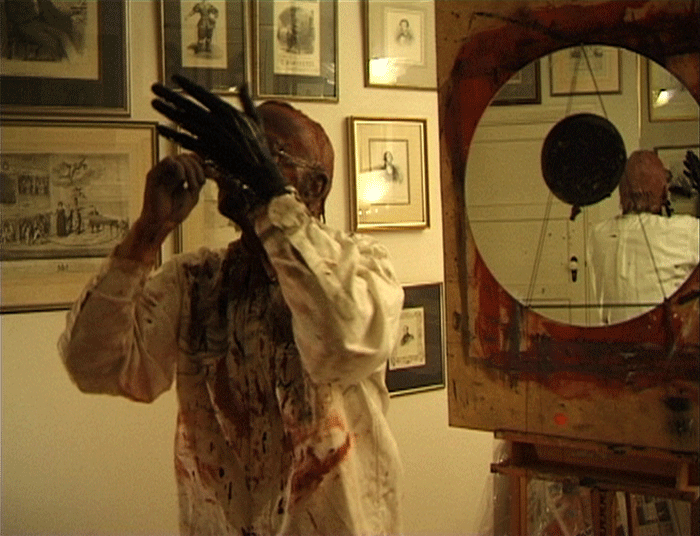 Black Red and White takes place in a small room in which are displayed prints of opera singers.
Its materials and tools are an easel on which a board is placed and attached to it is a circular unframed mirror in the centre of which is a black painted circle the size of a small dinner plate. By the side is a table containing cans of black red and white water soluble paint and one or two brushes. The floor is covered with newspapers. The protagonist wears a light coloured shirt and trousers, is wearing a pair of plimsoles and a pair of glasses painted grey, thereby severely reducing the capacity to see.
There is just enough space at the entrance of the room for two or three people plus two film makers. He proceeds to paint his head as though he is making a self portrait, but instead of using a canvas he uses his own head painting both the surface of the head and inside the mouth. This takes place in front of the mirror where the black circle occasionally obscures the images as the video proceeds black red and white paint are repeatedly mixed on the head and in the mouth. The images through the camera provides both frontal and back views of the head.
The black circle begins to appear as another reality intervening between what is outside the mirror and its reflection behind the mirrors surface. The black circle is a representation of stasis, or death, while the two states of being, one a reflection of the other, hover around it.
Stuart Brisley, 10.10.2009