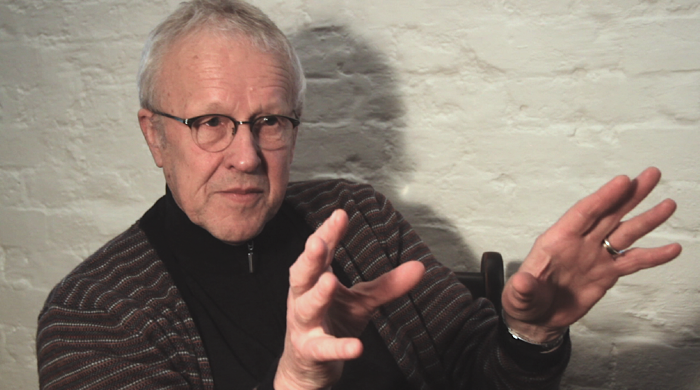 Stuart Brisley interview with Brian Catling, 2012
Click here for the complete audio of the Stuart Brisley interview. Interviewed by Brian Catling.
Stuart Brisley is a seminal internationally renowned artist whose experimental work has shaped and evolved contemporary visual intelligence for the last fifty years. He has been called the 'Godfather of British performance art', but his influence has never been contained inside a single field of expertise. He is also a painter, sculptor, writer, sound artist, film and video maker, and inspirational teacher. His eminence is based on an unflinching involvement with political and social issues and an unrelenting desire to turn over every stone and see what lives or hides beneath. He often uses his body and its energy, strength and frailty to confront obstacle and containment, forcing his live works to open up difficult questions about humanity and deconstructing the processes that are commonly used to conceal and obscure their essential truths. The articulation of physical reality and the insularity of the spoken word often wrestle and struggle to obtain a new and unsuspected meaning.
ELAA European Live Art Archive 2012