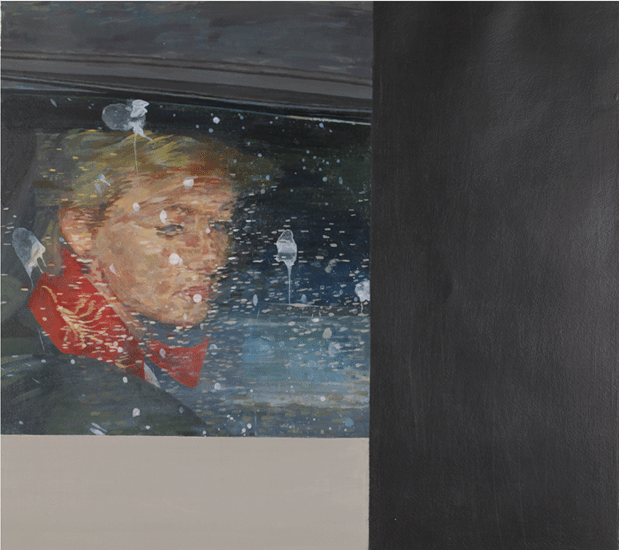 Study for 'Semenal Sequences', 1995–96
Acrylic and tempera on paper
45 cm x 50 cm
Collection: The British Museum © The Trustees of the British Museum
British Museum
Recent Acquisions: Arcimboldo to Kitaj
30 May – 1 September 2013
This exhibition gives an extraordinary glimpse of 11,000 prints and drawings acquired by the British Museum over the past five years.
The 130 pieces on display will show how the Museum's collection of graphic works has grown in recent years through generous gifts and bequests. The collection's unique breadth and depth will be displayed in three distinct sections that span continents and centuries – from Italian artist Giuseppe Arcimboldo (1527–1593) to challenging American painter and printmaker RB Kitaj (1932–2007).
One third of the exhibition will display 49 of nearly 300 works that Kitaj gave to the Museum shortly before his death in 2007. This will be the first presentation of his prints in London for two decades. His gift contained the major suites of prints from the 1960s and 1970s – including the magisterial In our Time series, as well as rarely seen prints such as Yaller Bird and the Red Dancer of Moscow.
Another third will concentrate on modern Italian graphic works – including Gastone Novelli's drawing from 1960: Untitled (Homage to Samuel Beckett). The remainder of the exhibition will be divided between 20th- and 21st-century works, and material from earlier periods – from devotional prints to satires. Among these will be an engraving of 1577 by Johannes van Doetecum, illustrating popular proverbs, a heartbreaking etching by Francisco de Goya entitled El amor y la muerte (Love and death), two Picasso linocuts from the 1960s, and Grayson Perry's Pilgrimage to the British Museum.
The Museum's acquisitions budget has been supplemented by the generosity of many individuals and organisations – including the National Heritage Memorial Fund, the Art Fund, the British Museum Friends, the Friends of Prints and Drawings, the Ottley Group, the Vollard Group. Four important works were allocated to the Museum by HM Government in lieu of inheritance tax. The exhibition is a wonderful opportunity to see a fascinating cross-section of recent acquisitions by the Department of Prints and Drawings – made possible by the ongoing support of a broad range of patrons and benefactors.
http://www.britishmuseum.org/whats_on/exhibitions/arcimboldo_to_kitaj.aspx