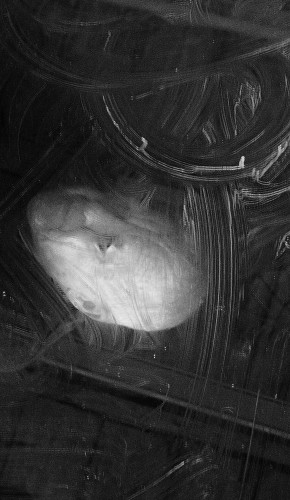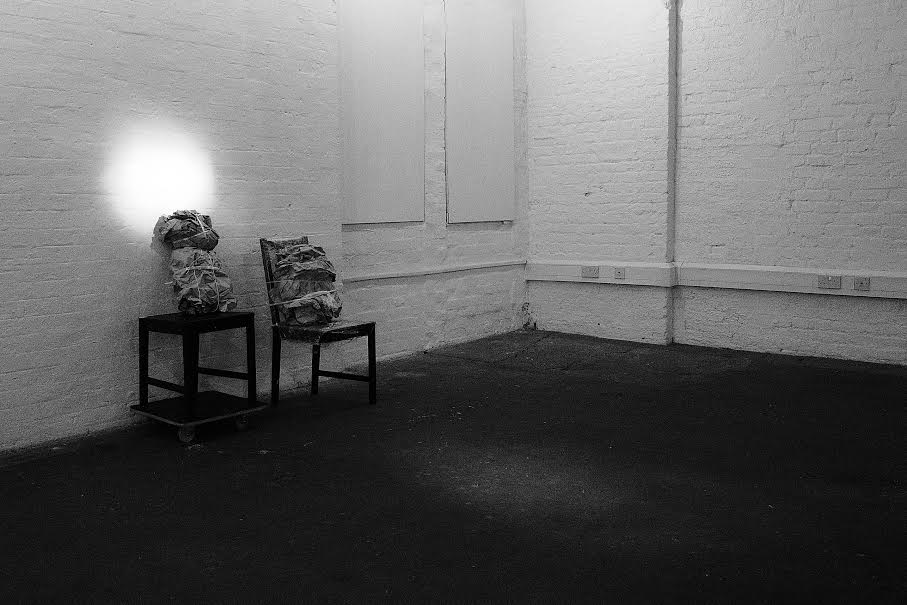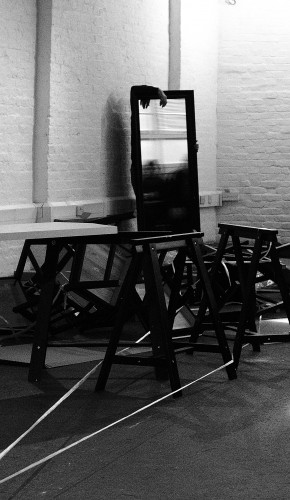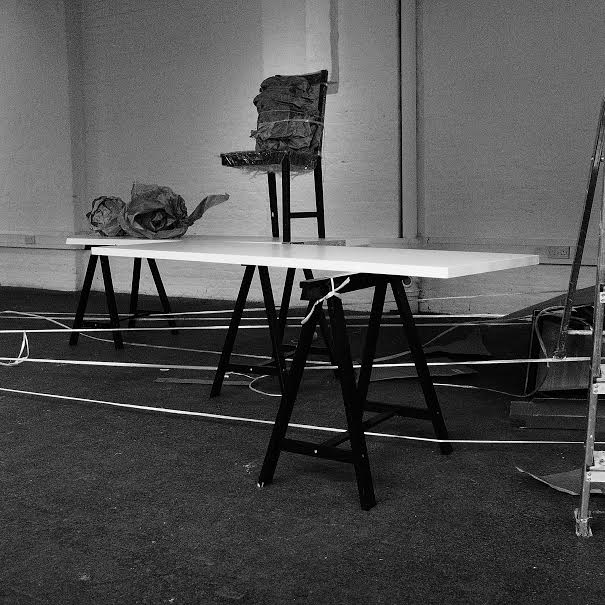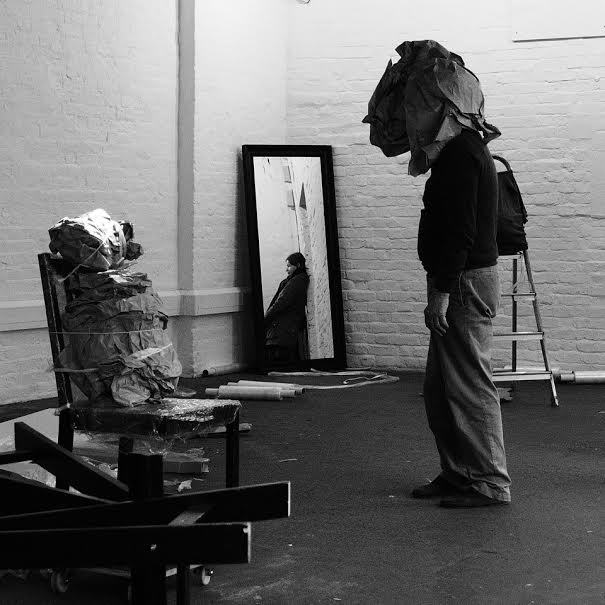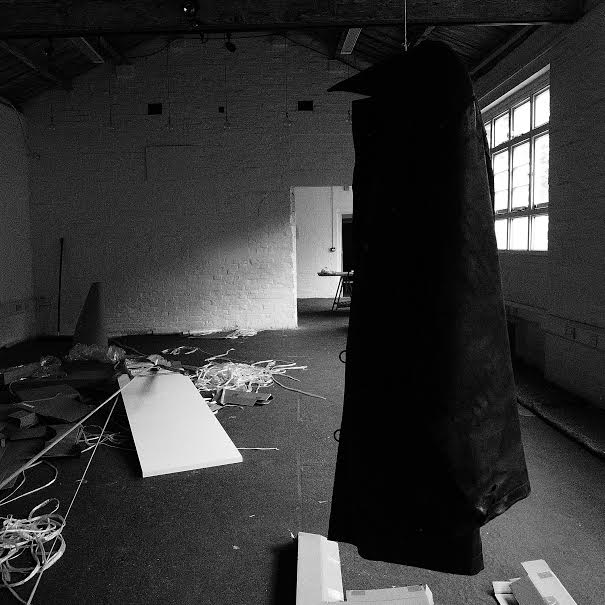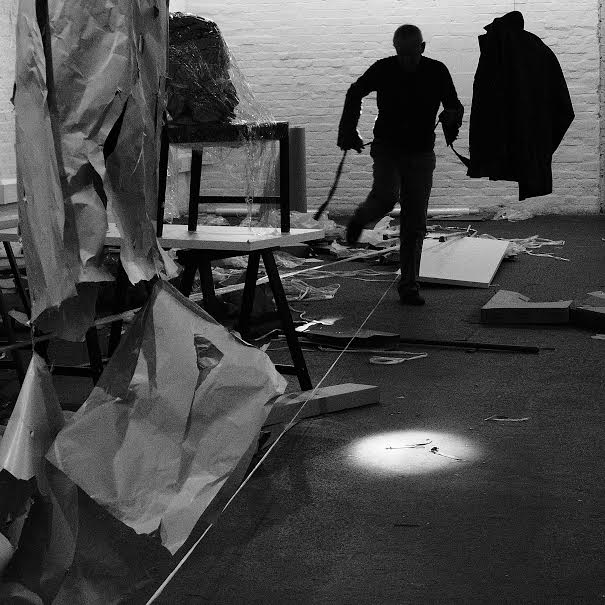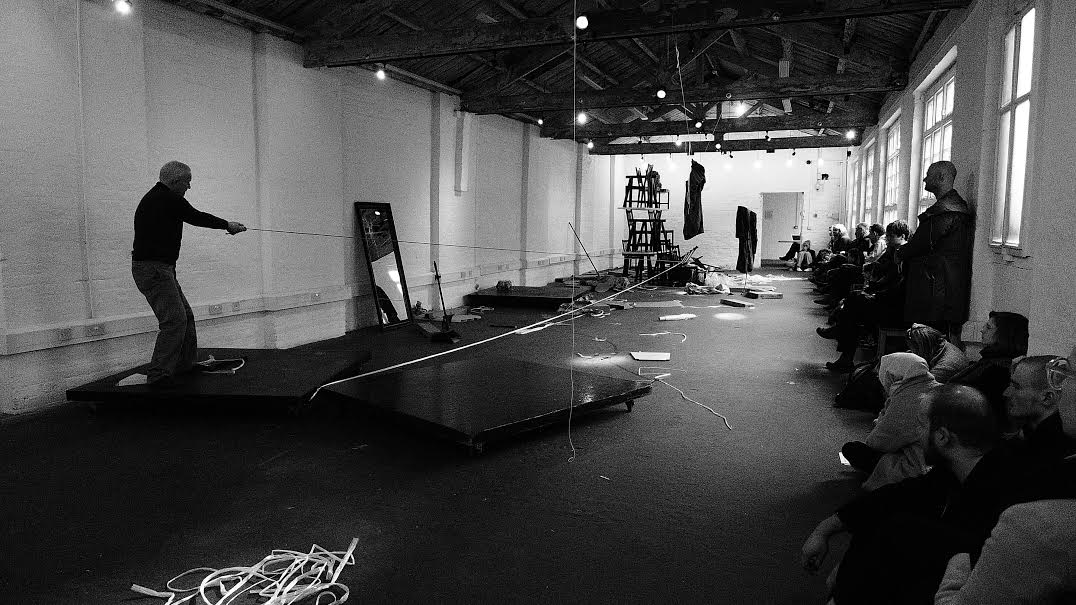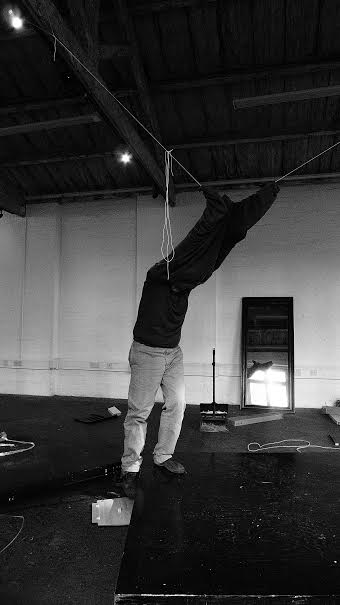 A new 4day/24 hour performance titled DRAWN by Stuart Brisley specifically conceived for the David Roberts Art Foundation (DRAF), from the 2nd - 5th March 2016. There will be a curated programme of the artist's films accompanying the live work. The programme is co-curated by João Laia.
"Meanings of drawn or it comes to the same thing follows a path similar to what a live action drawn out during 6 hours a day might be like:
Evenness, equality (of time), monotony, level, stretching on the bed of Procrustes.
Who was Procrustes?
From Wikipedia:
In Greek mythology, Procrustes (Προκρούστης) or "the stretcher [who hammers out the metal]", also known as Prokoptas or Damastes(Δαμαστής) "subduer", was a rogue smith and bandit from Attica who physically attacked people by stretching them or cutting off their legs, so as to force them to fit the size of an iron bed. In general, when something is Procrustean, different lengths or sizes or properties are fitted to an arbitrary standard.
We could also think about elevation, or perhaps prediction (drawn from a heap of entrails).
Or perhaps imagination is a word we could use, dreams, Arabian nights, utopia.
Diffuseness, amplification, looseness, maundering.
Then opposition, discord and finally non completion.
Event is incomplete, battle is drawn, action is ongoing, hands are in the fire, body is drawn."
R Y Sirb
The Curator of Ordure
Dungeness, 2016
Second text:
DRAWN by artist Stuart Brisley and performed by The Curator of Ordure R Y Sirb
This is a 24 hour work broken into six hourly quarters covering a period of 4 days.
R Y Sirb conducts proceedings between noon and 6pm from the 2nd to the 6th March.
Drawn as in hung drawn and quartered and as in drawing. Drawing as to draw out, to make a drawing, to describe, to express through drawing.
Hung drawn and quartered: to hang, cut down while still alive, disembowel and cut in pieces for exposure in different places.
Reference is the Greek myth of Procrustes from Archaic Period who after inviting travellers to his house to dine and drink with him encouraged them to rest on a bed for the night forcing them to fit the bed by stretching their bodies or cutting off the appropriate length of leg. Theseus captured and killed him by submitting him to his own practice.
This is not the subject but is related to a general sense of the word draw. In fact the subject is likely to be in need of identification.
It is only in the postproduction phase that some clarity might be brought to bear. Sirb is likely to remain in character until an overview emerges linking the use of photography by Maya Balcioglu.
Sirb is the curator of the Museum of Ordure and the occasional sole protagonist when conducting performances instigated by the artist.
His reluctance to accept such an invitations and more than not to refuse them is consistent with his desire to avoid public attention in order to follow his interests in the rich margins of every day life in a local area of the east end of London.
Once he enters a work he submerges himself in it, and when a project comes to its end he does not immediately emerge or revert to his daily persona until the nature of the work has been analysed postproduction. This is critical to forming an understanding of what was done. More significantly in its new form it is re-expressed to become an artwork now existing in the after life.
The artist has a view of the space in which the work takes place within the aegis of the term performance. In respect of this work he thinks of the space as a room of waiting where past and future come together.
Stuart Brisley,
London 2016
David Roberts Art Foundation
Symes Mews
London NW1 7JE
www.davidrobertsartfoundation.com
Louisa Buck in The Art Newspaper
Rozemin Keshvani in The Imagined State