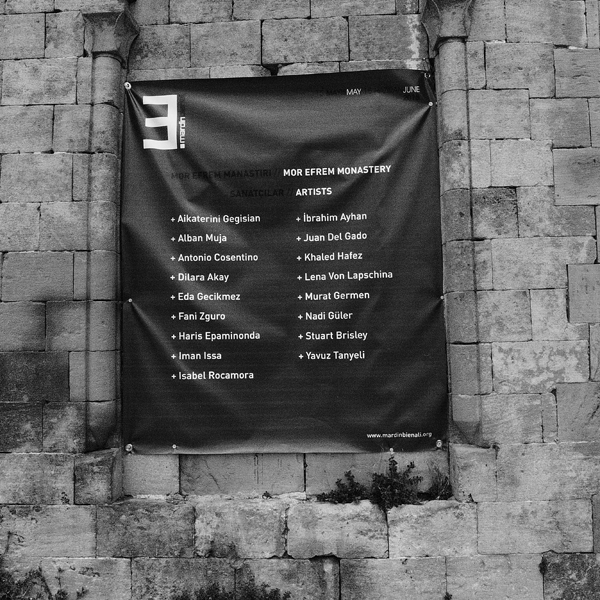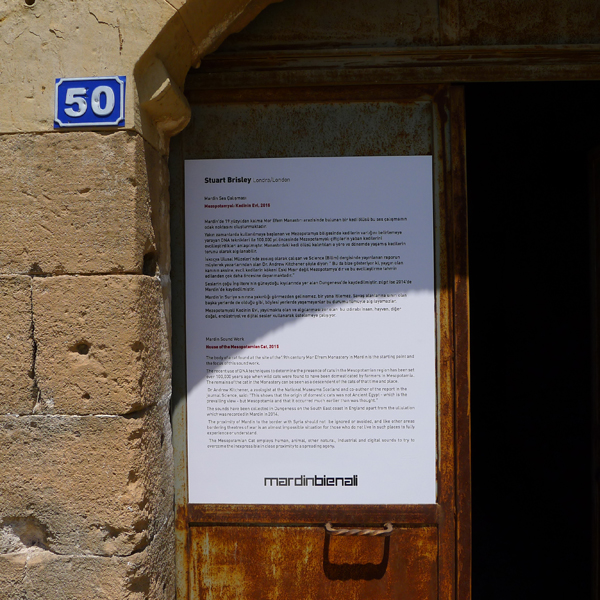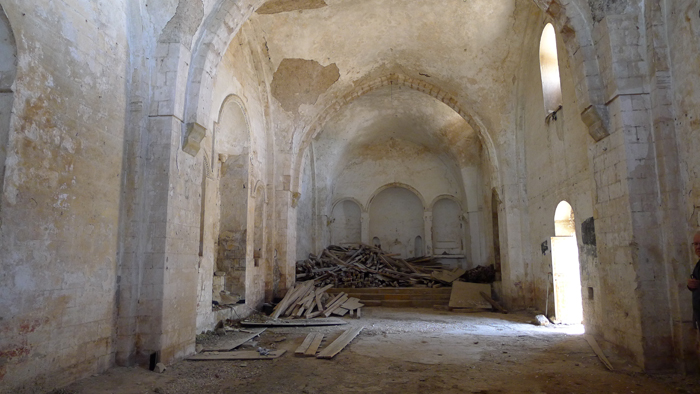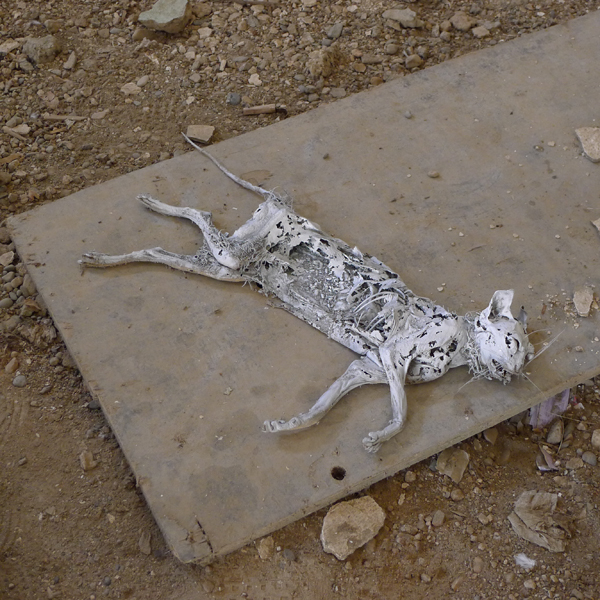 3rd Mardin Biennial "Mythologies"
 Opening 15 May 2015
www.mardinbienali.org/2014/eng.asp
A report on the first Mardin Bienali in New York Times
Demet Alkatip in Sanatatak on the 3rd Mardin Biennial
Kunst:Biennale in der Turkei / Arte TV

A new sound work
House of the Mesopotamian Cat
The body of a cat found at the site of the 19th century Mor Efrem Monastery in Mardin is the starting point and the focus of this sound work.

The recent use of DNA techniques to determine the presence of cats in the Mesopotamian region has been set over 100,000 years ago when wild cats were found to have been domesticated by farmers in Mesopotamia. The remains of the cat in the Monastery can be seen as a descendent of the cats of that time and place.

 Dr Andrew Kitchener, a zoologist at the National Museums Scotland and co-author of the report in the journal Science, said: "This shows that the origin of domestic cats was not Ancient Egypt - which is the prevailing view - but Mesopotamia and that it occurred much earlier than was thought". The sounds have been collected in Dungeness on the South East coast in England apart from the ullulation which was recorded in Mardin in 2014. 

The proximity of Mardin to the border with Syria should not be ignored or avoided, and like other areas bordering theatres of war is an almost impossible situation for those who do not live in such places to fully experience or understand.

 House of the Mesopotamian Cat employs human, animal, other natural, industrial and digital sounds to try to overcome the inexpressible in close proximity to a spreading agony.
Stuart Brisley, 2015

Statement on Mardin Bienali website:

"House of the Mesopotamian Cat - A Topographic Capsule" a sound installation by Stuart Brisley

I have decided to work without disturbing the space I have chosen. When a Mesopotamian cat dies in its home in Manastir, the concept of "cleansing" the place would be unacceptable. There is no need to touch, play around, or to try to reorganize remnants to make them resemble a work of art, even though they may be garbage. Such an attitude is pointless in a sensitive city like Mardin, and may even be construed as Western cultural colonialism. Or unconscious barbarism. As is known to all, for many years now Western troops have embarked upon a campaign to cleanse and disinfect the Middle East. What is crucial here is to see, but not to touch.