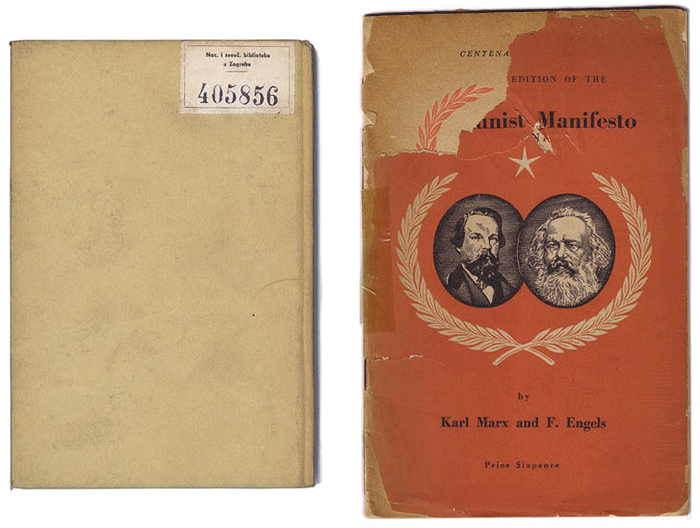 01.01.CM collection of the Museum of Ordure, 2014
01.01.CM
collection of the Museum of Ordure
published by Antipyrine
printed by Specialtrykkeriet Viborg
© Copyfarleft / kopimi 2014
ISBN 978-87-93108-07-3
http://www.ordure.org/collection/01-01-cm/
Book launch 19 February 2014 Kunsthal Aarhus
http://kunsthalaarhus.dk/en/programme#overlay=en/programmes/book-launch-from-the-collection-of-the-museum-of-ordure-published-by-antipyrine
Museum of Ordure is a self-institution that explores the cultural value of ordure through its projects and ongoing public collections. It takes a special interest in the management of human waste and its impact on the concept of the public sphere and civil society.
The title of the book references the shelf code used by the Marx Memorial Library for copies of the Communist Manifesto.
The book launch will include a sound performance by the Curator and Acting Director of Museum of Ordure R Y Sirb.